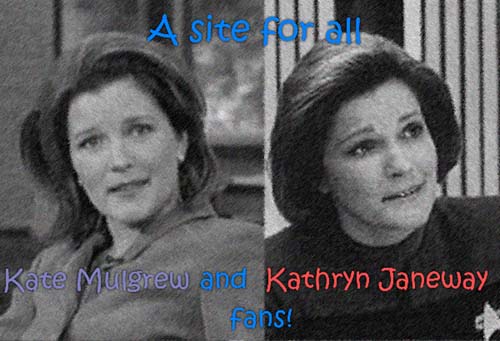 To all visitors: As you may have noticed, I have not updated my page in quite some time. For now, I will not be updating the page, but I hope to have something new up sometime this summer. Thanks for your support. Kate rocks!
-Cheryl, 6/25/2001
To find cool production info about the final season of Star Trek: Voyager as well as cast and crew interviews, go to StarTrek.com.


Questions or Comments about my site? E-mail me at janeway13@yahoo.com -Page designed and maintained by Cheryl. This site is viewed best with a screen area of 800 by 600 pixels. Disclaimer: Star Trek: Voyager and Captain Janeway copyright of Paramount. No copyright infingement intended.